RAFTING, PACKRAFT & HYDROSPEED AT
BOURG-SAINT-MAURICE
White water sports on the Isère
Terre de Raft is a specialist in white water sports and rafting in Bourg-Saint-Maurice. Come and share our passion in an authentic, fun and friendly atmosphere! We make it a point of honor to make your descent an invigorating and pleasant experience in complete safety thanks to the supervision of our state-qualified guides.
Bourg-Saint-Maurice, the ideal spot for river activities!
Bourg-Saint-Maurice is the ideal place to relax and unwind in the heart of the beautiful Savoie mountains.
Indeed, the access is quite simple by train or by car. The funicular allows you to quickly access Les Arcs and therefore the pleasures of the mountain while being close to the various animations of the valley ... and of course the incredible river, the Isere! It is on its beautiful waves that you can practice white water activities like rafting, packraft andhydrospeed. These will allow you to discover the nature off the beaten track in a fun and friendly spirit!
Discover our activities on the Isère at the foot of Les Arcs

Rafting - Packraft - Hydropseed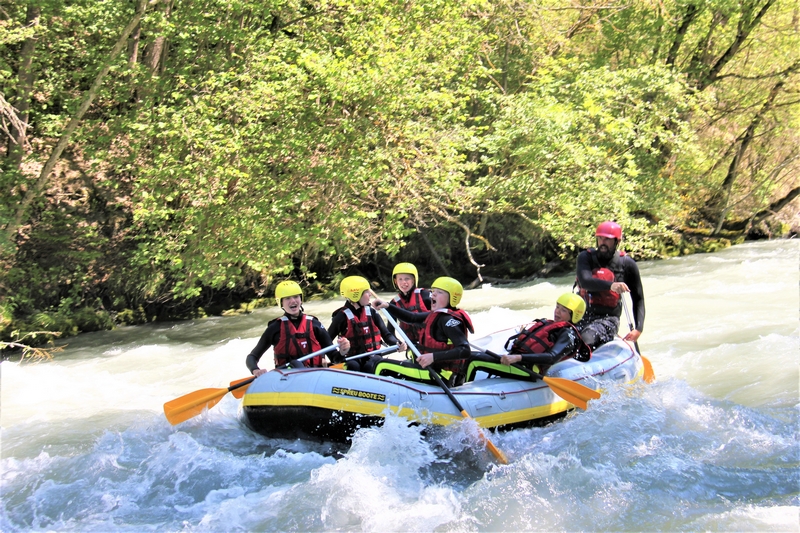 Rafting Bourg-Saint-Maurice: with family, with friends, alone!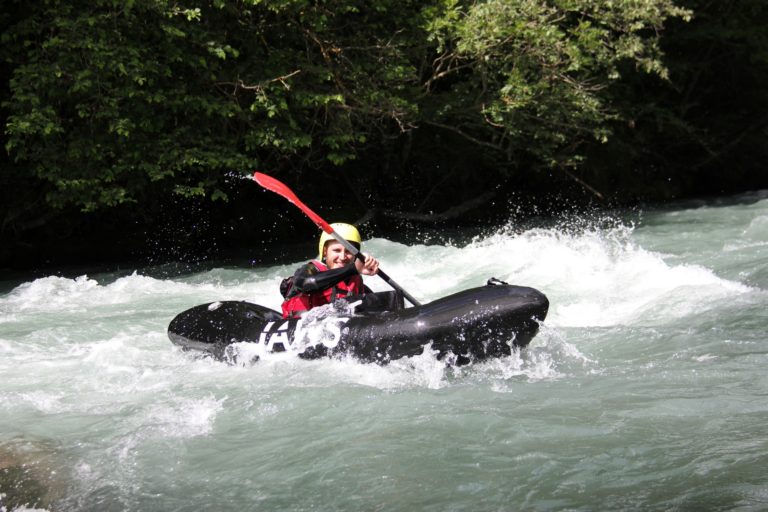 Packraft Bourg-Saint-Maurice: the new white water activity on the Isère!
Hydrospeed Bourg-Saint-Maurice: white water swimming, come and surf the waves!
Embark on the Isère and discover the international white water base in Bourg-Saint-Maurice
Wild and varied with its rapids and its incredible canyon, it will surprise thrill-seekers, gentle sliders and families alike!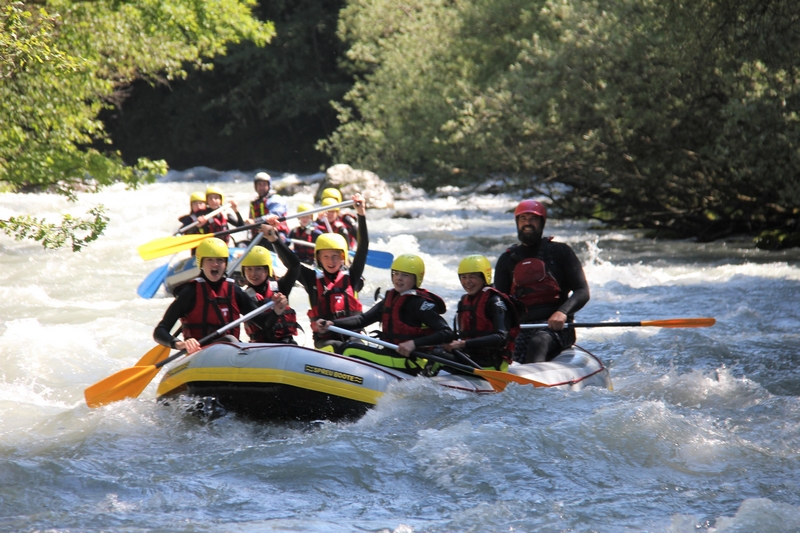 Water all summer long on the Isère!
The melting of the glaciers in the Vanoise Massif provides beautiful rapids for young and old alike during the spring. In summer, during the hot weather, the presence of the Tignes dam produces a formidable reservoir and allows all thrill-seekers to experience a refreshing moment!