embark on a journey of discovery on the isere!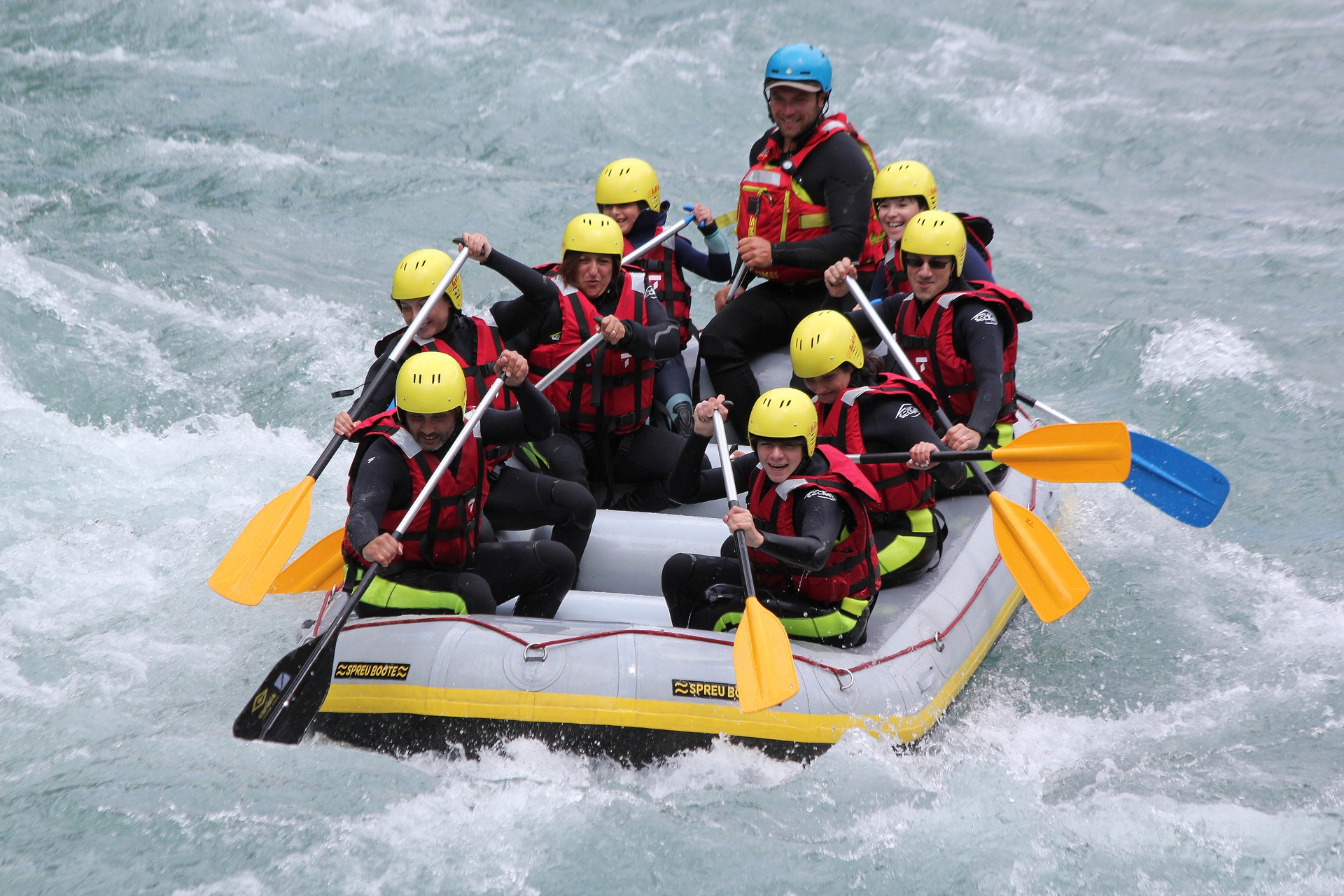 Rafting Isère: the must-sees!
20km of rafting on the Isère where the landscapes and emotions set the pace! You will be able to take your marks as a team and tackle the most beautiful rapids of the Isère.
The Aime rapids follow one another over 4km and guide you towards the wild Centron canyon where a jump off a cliff awaits the most daring. 
Description of the rafting trip:
After 8 km, where we have found our bearings both in terms of navigation and crew, we pass the stop for the discovery trip. And we glide towards the first rapids of Aime, starting with the "ham cutting machine" which will be our aperitif.
The guide smiles mysteriously and we set off on our adventure!(what is rafting?)
Departures: 08:45 & 13:45.
All technical equipment is provided.
Supervision by professional guides with a state diploma.
Shuttles to the activity included.
Hot and cold drinks are offered at the start.
Swimwear.
Towel.
Glasses clips (if glasses are mandatory).
A bag for your personal belongings. 
Your enthusiasm!